Welcome to SSIGMA
A pioneering company dedicated to shaping the future of Industrial Automation, Robotics, and 3D Printing Technology
Established in 2016 by Mr. Sudarshan Lathkar, a visionary engineer, and led by Mrs. Dipika Patil Lathkar, a distinguished professional with a rich corporate background in HR & Operations, SSIGMA has been at the forefront of empowering businesses and individuals with cutting-edge solutions and skill development.
Get In Touch
Read More
SSIGMA offers courses in Robotics, IIoT, and more for graduates and professionals. Our Skill Gap Analysis identifies growth areas for your team, enabling upskilling. From creating innovation centres to industrial projects, SSIGMA is your expert in Industrial Automation.
Our vision is to be the catalyst for transforming
manufacturing sector by providing innovation, bridging the skill gap of
technical human resources, creating a prosperous future for industries
worldwide.
SSIGMA aims to bridge the skill gap in Industrial Automation through Technical Training Courses, optimising manufacturing and workforce performance. We collaborate with educational institutes to prepare engineering students for industry.
Sudarshan Lathkar, the visionary Founder & CEO of SSIGMA, is a dynamic force in the realm of industrial innovation. Armed with a passion for engineering and a keen understanding of transformative technologies, he established SSIGMA in 2016 to revolutionize the landscape of Industrial Automation, Robotics, and Skill Gap Analysis. Sudarshan's commitment to excellence and his forward-thinking approach have propelled SSIGMA to the forefront of the industry, where it continues to empower businesses and individuals alike with cutting-edge solutions and unparalleled expertise.
Mrs. Dipika Patil Lathkar
With a robust background in HR and Operations, Mrs. Dipika Patil Lathkar seamlessly steers the company's day-to-day activities, ensuring operational excellence and strategic alignment with SSIGMA's vision. Her leadership is characterized by a perfect blend of efficiency and empathy, driving SSIGMA to new heights in the domains of Industrial Automation, Skill Gap Analysis, Educational Initiatives and Lab Development Projects. Dipika's dedication underscores SSIGMA's commitment to fostering innovation, empowering its team, and delivering exceptional value to clients.
EMPLOYEE PROFILES
Our Team
Dr. H.G. Phakatkar
Meet Dr. H.G. Phakatkar, our EVP for Academic Services, bringing over 40 years of expertise to the forefront. With a rich background in Mechanical Design Engineering, Mechanical Vibrations, GD&T Techniques, and CAD/CAE Software, he's been a stalwart in the field. Prof. Phakatkar has left an indelible mark with flagship projects like enhancing the speed of air compressors by 25% during his tenure at Kirloskar Pneumatic Co. Ltd., Pune. Currently serving as the Director at Prof. Phakatkar Engineering Academy, his core focus is on providing Academic Services to Engineering Colleges.
Email ID: hgphakatkar@ssigma.in
Mr. Atul Lapalikar
Atul Lapalikar, our Executive Vice President (Business Development) with a wealth of leadership experience in operations management, business excellence, quality management systems, and supplier management in the automotive and renewable energy industries. Atul is an astute and passionate technocrat specializing in: Strategic business planning and supplier development, Operations excellence and process improvement, Quality management systems development, certification, and improvement, Training, consulting, and practicing Lean, Six-Sigma, and Industry 4.0, Coaching and mentoring, leading teams towards success
Email ID: atul.lapalikar@ssigma.in
Mr. Om Raut
Mr. Om Raut, our Assistant Manager with 5+ years in Industrial Robotics, Pneumatics, Hydraulics, Mechatronics, and Automation. A wizard in ABB Robotics, he leads key projects—like welding trials on an automobile and integrating collaborative robots with PLC. Mr. Raut conducts training, manages RFQ processes, and excels in installation and commissioning. A true expert in crafting solutions and services for industrial brilliance.
Email ID: om.raut@ssigma.in
Mr. Ajit Biswas
Mr. Ajit Biswas, our Asst. Manager specializing in CAD/CAM/CAE and 3D Printing, with 10+ years of industry-academia experience. His core competencies span Product Design, DFMEA, DfAM, CAE Analysis, Metal AM, and Medical 3D Printing. Mr. Biswas has spearheaded flagship projects such as the design and development of the Primate Snout Restrain Mechanism for the Vision lab at CNS IISc Bangalore and conducted use case process simulations at CEFC I4.0 Facility, CPDM-IISc, DHI. 
Email ID: ajit.biswas@ssigma.in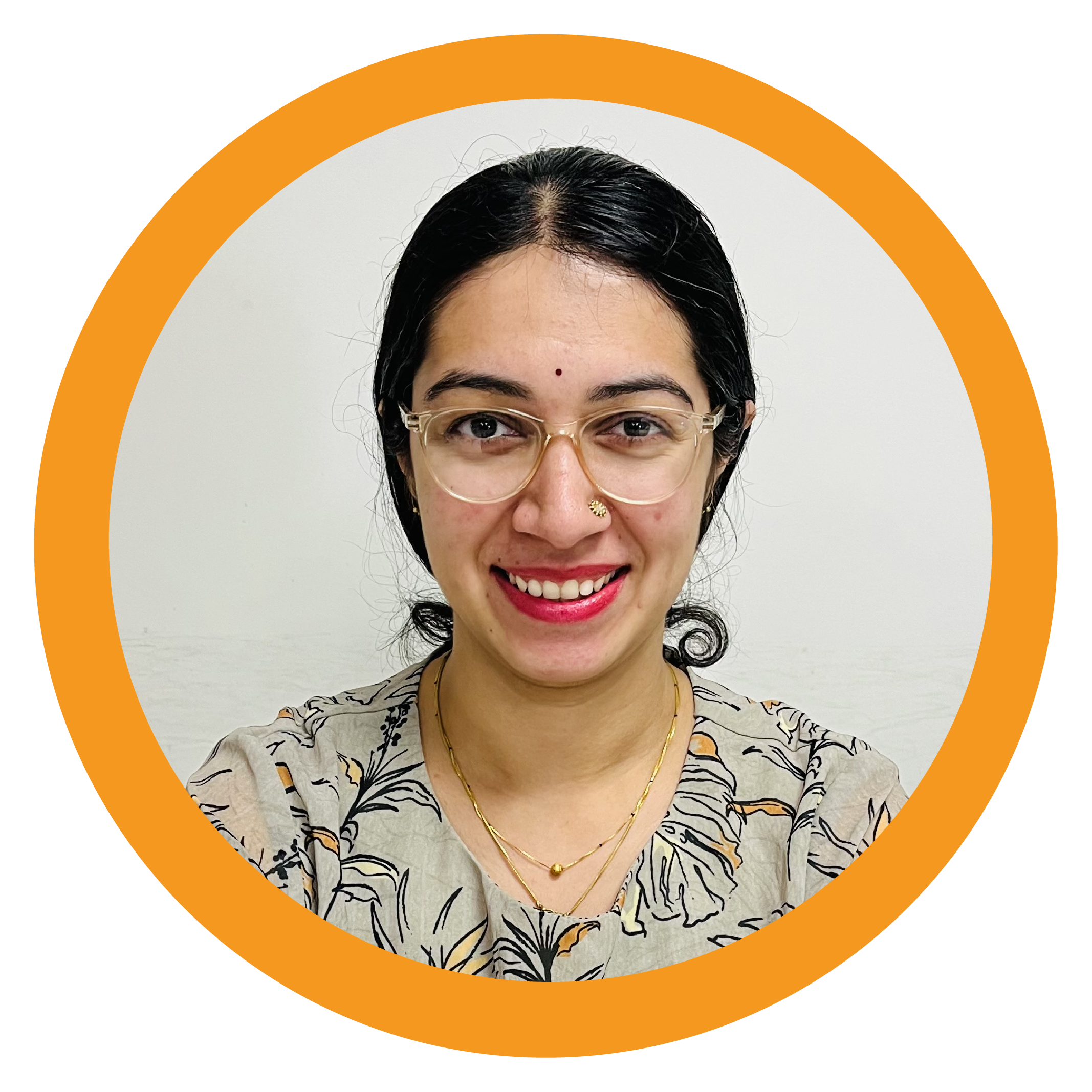 Mrs. Shabari Akolkar
Shabari Akolkar, our Application Engineer & Trainer with expertise in Electrical, Electronics, Sensorics, Basic PLC, Basic Robotics, and Digital Electronics. She played a pivotal role in R&D for Hach's sensors, lab development, and project management during her academic career. Mrs. Akolkar spearheads our internship program, handles special assignments for academics, and excels in circuit design, component selection, and project assembly. A dynamic professional contributing to the essence of SSIGMA.  
Email ID: shabari.akolkar@ssigma.in
Mr. Arnav Dakhane
Arnav Dakhane, our Application Engineer, is a versatile professional with expertise in CAD and CAE. While he has been instrumental in projects like developing a Fiber Extractor from Banana Pseudostem, his skills extend beyond 3D Printing. Arnav is actively involved in concept designing, project manufacturing, RFQ and PO generation, vendor coordination, and client support. His contributions go beyond his core competencies, encompassing a range of responsibilities, including vendor development, providing technical support, and facilitating client visits to SSIGMA labs.
 Email ID: arnav.dakhane@ssigma.in
Ms. Nisha Patil
Nisha Patil, our Marketing & Admin Executive, specializes in Digital Marketing, excelling in website development, video editing, and image design. Her role involves managing social media accounts, creating festive posters, handling employee work tracking sheets, designing certificates for educational organizations, managing office inventory and expenses, scheduling online sessions/meetings, and maintaining academic records.
Email ID: nisha.patil@ssigma.in
Mrs. Nirmal Mesta
Nirmala Mesta, our Accounts Executive with 7.5+ years of experience. Nirmala specializes in Tally Prime, ZOHO Books, and QuickBooks, excelling in payroll management, tax invoices, PO, PI, RDC, DC, E-way bill creation, accounts payable & receivable, journal entries in Tally, payroll creation, stock & inventory management, bank reconciliation, online payments (NEFT, RTGS), petty cash management, and record & file maintenance.
Email ID: nirmal.mesta@ssigma.in
Why Choose SSIGMA:
SSIGMA combines deep industrial expertise with innovative training, turning visions into reality. Your bridge to the future of automation, we prioritize precision, growth, and unparalleled excellence
"SSIGMA's skill mapping transformed our workforce into industry champions."
SSIGMA's Skill Mapping was a game-changer for our team. Their personalized approach highlighted our strengths and areas for growth. Thanks to SSIGMA, we're now a more skilled and efficient workforce.
"SSIGMA's labs sparked innovation and transformed our industrial landscape!"
Our experience with SSIGMA's Lab Development services has been nothing short of transformative. As a company striving to stay at the forefront of technological advancements, we needed a cutting-edge lab that could match our vision. SSIGMA not only met but exceeded our expectations. Their team of experts understood our unique requirements and worked tirelessly to design and create a state-of-the-art lab that aligns perfectly with our industry needs.

"SSIGMA's projects redefine industrial excellence with precision and innovation"
What distinguishes SSIGMA is their relentless pursuit of successful project outcomes. They approach each project with meticulous planning and execution, ensuring timelines are met, and objectives are accomplished. Our collaboration with SSIGMA on various industrial projects has been truly exceptional. SSIGMA's team brings a unique blend of expertise, innovation, and unwavering commitment to every project they handle.
"SSIGMA transformed our institution into an industry-driven academic powerhouse!"
SSIGMA's educational programs have been a game-changer for our institution. Their internships provide practical experience, their workshops enhance learning, and their faculty development keeps educators up-to-date. Their short courses offer specialised skills. SSIGMA prepares students and educators for success in Industry 4.0
SSIGMA By the Numbers
Delve into SSIGMA's tangible impact: a culmination of our vast experience, numerous executed projects, and the multitude of students we've guided. Witness our commitment quantified in numbers and let them speak for our legacy
Years of Cumulative Experience
Industry Professionals Trained
Engineering Students Trained
Industrial Projects Executed
WHAT WE DO
Our Range of Services
Industrial Courses
Embark on a Transformative Journey with our comprehensive range of industrial courses. From Industrial Automation and Robotics to Industry 4.0 technologies, our expert-led programs equip your staff with practical skills and knowledge, empowering you for guaranteed success in the dynamic world of manufacturing.
Technical Skill Mapping
Unleash your team's full potential with our skill gap analysis services. Our in-depth assessments identify areas of improvement, enabling you to optimise training programs and enhance workforce capabilities. Stay ahead of the competition by nurturing a highly skilled and efficient workforce.
Lab Development & Consultancy
Empower innovation within your organisation with our lab development services. We create cutting-edge labs that offer hands-on experience in Industrial Automation, Robotics and other advanced disciplines to overcome complex technical challenges and ensure seamless automation integration.
Industrial Projects
Collaborate with us for the successful execution of your industrial projects. Our experienced team grounded by our passion for innovation and automation, offers end-to-end support, from conceptualisation to implementation, ensuring streamlined processes, enhanced efficiency and exceptional results for your industrial ventures.
Educational Assignments
We understand the importance of nurturing future talent. Our specialised assignments cater to educational institutions, offering students valuable exposure to industrial automation, robotics and advanced technologies. Prepare the next generation of innovators and skilled professionals with our educational initiatives.
SSIGMA has been instrumental in honing my staff's technical skills. The hands-on approach to learning allowed all my team members to apply theoretical knowledge to real-world situations. The outstanding experience delivered by SSIGMA has been invaluable!
We partnered with SSIGMA for a comprehensive skill assessment of our team, and the experience was nothing short of exceptional. Their process was seamless and highly insightful, offering a deep understanding of our employees' strengths and areas for growth. Our team not only improved their existing skills but also gained new ones vital to our industry, leading to an immediate boost in productivity and efficiency.
SSIGMA's team has a deep understanding of industrial automation and robotics and for us they have made each project a resounding success. They bring fresh ideas to the table and execute them flawlessly.
With SSIGMA by our side, we've achieved efficiency and excellence in our industrial endeavors. Their commitment to quality and innovation has elevated our projects, making them standout successes.
Start Your Industry 4.0 Journey Today!
Reach Out, and Let's Innovate Together
Whether you have a query, a project idea, or simply want to learn more, our team is eager to connect and guide you forward.