Welcome to SSIGMA's Technical Training Courses
Empower yourself with the knowledge and skills to thrive in the dynamic world of Industrial Automation, Robotics, Industry 4.0, 3D Printing, and IoT. Our meticulously crafted courses are designed for both engineering students and working professionals, providing hands-on experience and practical exposure. Stay ahead of the competition and embark on a rewarding career with our industry-focused education programs.
Explore our Industrial Courses
Explore the Magic of Industry 4.0 with SSIGMA's Cutting-Edge Courses
SSIGMA offers a diverse range of industrial courses designed to equip individuals and professionals with the skills and knowledge needed to thrive in the rapidly evolving world of technology and automation. From mastering PLC programming and robotics to delving into the realms of Industry 4.0 and 3D printing, our courses provide hands-on expertise and insights that empower you to excel in the industrial landscape. Join us and stay ahead in the world of innovation and industrial technology.
Discover the essential building blocks and working principles of industry 4.0 technologies in this foundational course. From PLCs to SCADA systems and advanced sensors, you'll gain a comprehensive understanding of automation technologies used across industries. Master the concepts of control systems and learn to design efficient automation solutions, making you a valuable asset in the automation industry.
Embrace the future of manufacturing with this advanced course on Industry 4.0 technologies. Explore the convergence of IoT, Big Data analytics, and artificial intelligence in industrial automation. Learn to implement smart factory solutions, optimize production, and enhance decision-making through data-driven insights, positioning yourself as an Industry 4.0 expert.
Dive deep into the world of Programmable Logic Controllers (PLCs) and sensors in this specialized course. Develop expertise in PLC programming, troubleshooting, and interfacing with various sensors. Acquire hands-on experience in designing real-time automation projects, preparing you to address industry challenges and optimize industrial processes effectively.
Unlock the potential of industrial robotics and automation in this cutting-edge course. Acquire in-depth knowledge of robotic integration, programming, and safety measures. Wor is k on real-world robotic projects to develop practical skills in industrial automation, making you an invaluable resource in the era of automated manufacturing.
Equip yourself in the world of Computer-Aided Design (CAD) and additive manufacturing. Learn to create intricate 3D models using CAD software and unleash your creativity in designing prototypes and functional parts. Develop expertise in 3D printing technologies, enabling you to contribute to the fast-evolving field of additive manufacturing.
Become Industry 4.0 – Ready with SSIGMA
Prepare for the future of manufacturing with SSIGMA's comprehensive Industrial Courses. Our expertly crafted programs cover Industry 4.0 essentials, empowering both graduates and professionals with the knowledge and skills needed to thrive in the evolving industrial landscape. Dive into the world of automation, robotics, IoT, and more, guided by our seasoned instructors. Equip yourself with the tools to shape the industries of tomorrow. Join us on the path to becoming Industry 4.0-ready and unlock your potential in the dynamic world of manufacturing
Enchanced Industrial Expertise & Delivery
Empower Your Workforce
Our Industrial Training Courses empower your staff with the latest skills in Industrial Automation, Industry 4.0, and beyond, strengthening your team's industrial expertise.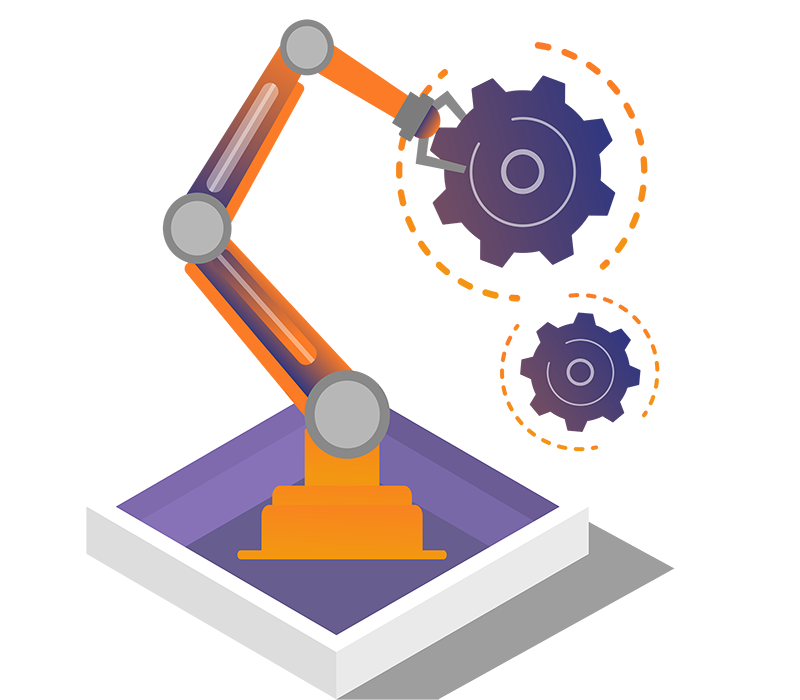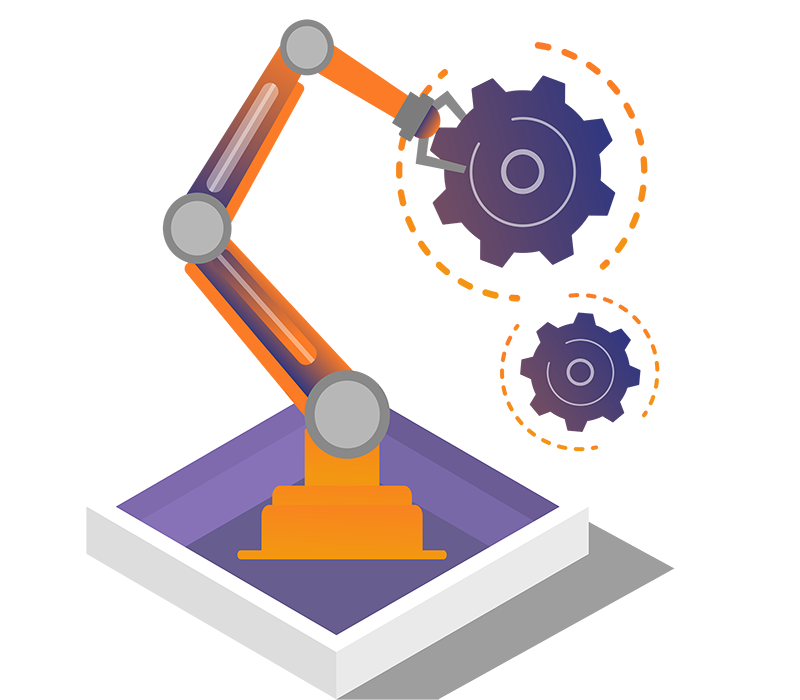 Improved Productivity & Efficiency
Elevate Efficiency and Output
SSIGMA's training enhances efficiency, reduces downtime, and boosts productivity, ensuring your operations run smoothly and effectively, yielding tangible results.
Invest in Your Future
Investing in your workforce's future-readiness through our courses ensures your company stays ahead, positioned for long-term success in an ever-evolving industrial landscape.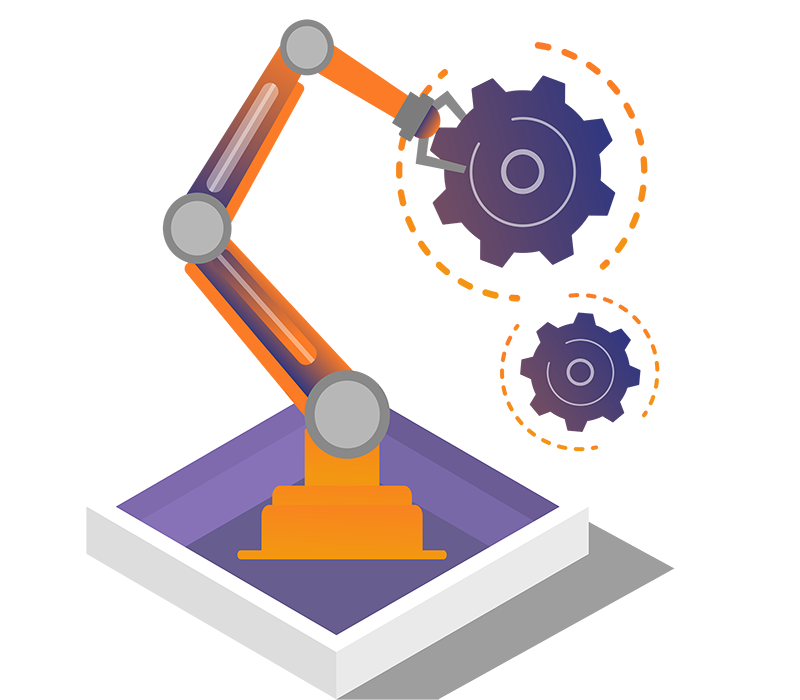 "

SSIGMA's course revolutionized my automobile team's industrial prowess
SSIGMA has been instrumental in honing my staff's technical skills. The hands-on approach to learning allowed all my team members to apply theoretical knowledge to real-world situations. The outstanding experience delivered by SSIGMA has been invaluable! Why Choose SSIGMA Courses
Industry-Ready Curriculum
Aligned with the latest trends & technology within the Industry 4.0 Revolution, our course outlines are full-proof and designed by experts ensuring Maximum Exposure and Clarity
Experienced Instructors
Our Course Instructors represent the top segment of the Industry with great experience and expertise in the fields of Industrial Academics. With SSIGMA, you are bound to stay one step ahead of the competition
Hands-on Practical Training
Helping our Participants to gain Practical experience is our Prime Focus. While delivering what we promise, we ensure that on course completion, each of our participant is ready to lead their industrial automation career
State-of-the Art Facilities
Through our years of experience, we have developed state-of-the-art inhouse labs. From the best-in-class Training Material to Modern Classroom Infrastructure and Machinery, we have it all
Here are a few Frequently Asked Questions about our Industrial Courses for Ready Reference
In the sea of Industrial Automation, SSIGMA stands as a torch-bearer of knowledge. With our Basic to Advanced Courses, our participants get hands-on experience in the Industry 4.0 scenario. Please read through our frequently asked questions carefully and reach out to us for any further questions
Who can enroll in SSIGMA courses?
Our courses are open to both graduates and industry professionals seeking to enhance their knowledge and skills in the field of industrial technology.
What are the prerequisites for enrolling in these courses?
Nothing, but the basic understanding of engineering concepts is beneficial.
How do SSIGMA courses stay up-to-date with industry trends?
SSIGMA's courses are designed by industry experts who stay current with the latest technological advancements and industry trends. Course content is regularly updated to reflect these changes.
Does SSIGMA offer any career placement assistance?
SSIGMA doesn't provide direct job placement, our courses equip participants with valuable skills that are in demand in the job market, increasing their employability.
How long are the courses?
Course durations vary, but most courses are designed to be completed within 45 to 90 hours, depending on the topic and depth of coverage.
What is the format of SSIGMA courses?
Our courses combine theoretical knowledge with hands-on practical training to ensure a well-rounded learning experience. They are typically offered in a classroom or online format.
Will I Receive a Certificate after completing a SSIGMA course?
Yes, participants receive a prestigious SSIGMA Certificate upon successful completion of our courses.
How can I enroll in SSIGMA courses?
To enroll in SSIGMA courses, simply visit our website, browse the course catalog, and follow the registration process for the course(s) of your choice or call us at +91 95791 73497.
Need Tailor-made Courses that Suit your Need?
Let's Discuss and Innovate
Start Your Industry 4.0 Journey Today!
Reach Out, and Let's Innovate Together
Whether you have a query, a project idea, or simply want to learn more, our team is eager to connect and guide you forward.